Ranking tips after Google Penguin algorithm update
Since the biggest Google update of all time (Penguin) has come across websites, clients have started to ask me how their back-links portfolio should look like, and what are the percentages they should have for a correct anchor text distribution. I will try to reply to all those questions in the coming post.
How the TLD distribution should look like?
A while ago, people thought that links from .edu and .gov websites are more important than .com, .net or .org….WRONG! All links are important, no matter the domain extension. Although it is important to obtain links from a big variety of domains, i would concentrate on quality more. Try to keep it natural. Check the bellow example:

As you can see in the image, the website we are using for this example, has a very natural TLD distribution. It's obvious that it has more links from .com's, because they are the most popular extension, but it also has links from .ca, .us, .de, .it.
What is the correct anchor text distribution?
Most of those that were hit by Penguin, over optimized their main keywords. I would not blame them, because that worked, and they were raking in top of Google. However, you have to understand that things are changing fast, and you have adapt. If Panda was all about content, now Penguin it's all about anchor texts. This is how an over optimized website looks like: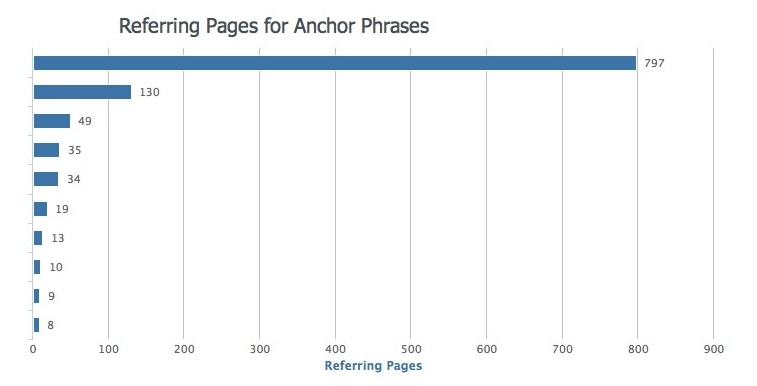 It is obviously that this website was over optimized for two main keywords. You would probably think that it could not have ranked, even before the update, but you would be wrong. It used to rank on first page for some highly competitive keywords, but without even questioning the reason, it got hit.
Now, let's have a look at the correct anchor distribution of a website that kept it's rankings high even after penguin: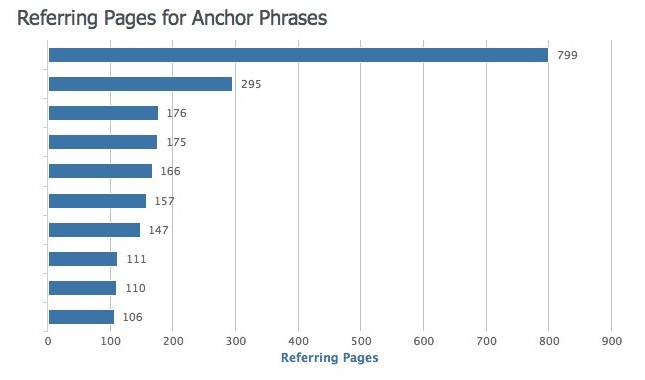 This is an example of a website that was ranking on top 3 positions for all it's main keywords, and still is. Even if they are using a huge number of back-links for each anchor text, the percentage distribution it's way better than the first example, and it looks natural in Google's eyes.
Can i recover from Penguin?
Sure, you can recover, Google never gives a permanent penalty. There can be two situations for your website:
1. Your website has a decent anchor text distribution, but still got hit. If this is the case, you are lucky because you can recover only by creating a bigger diversity of anchor texts. You can start building links with anchor phrases like: click here, this, link, check this out, etc
2.  Your website was over optimized for the main keywords. First you should really think if your website it's worth the work you will put into the recovery. If you decide it does, you should start removing the links that uses the over optimized anchor texts. This is the graph you should be glad to see: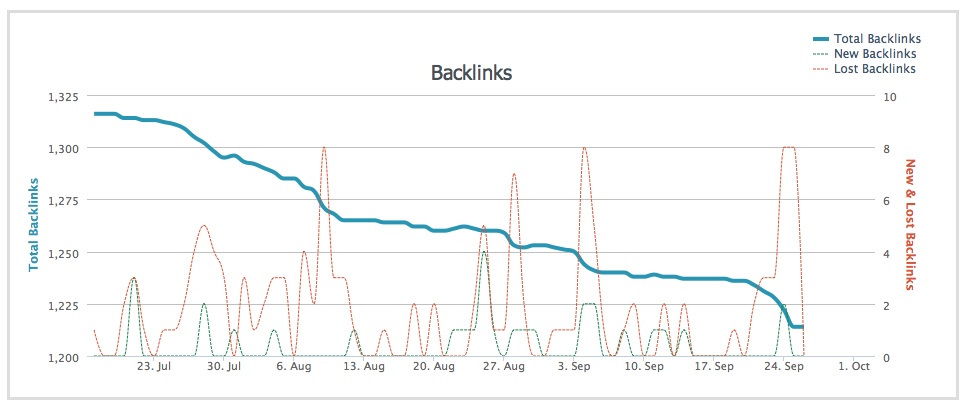 How to remove the bad back-links?
There's a huge possibility that you will not be able to remove all those bad links, but some will be easier to remove.
The  list of the back link types you can remove:
Link exchange – Contact the webs masters, and ask them to change your anchor text, or remove the link completely.
Guest posts, or other similar pages – As for the link exchange, you can contact the moderators, and ask for removal. Most of them are really helpful.
Social bookmarks – They are very tricky to delete. If you don't have access on the login details to the user that submitted them, it's almost impossible. If you can't find those details, you can try to report those back links.
Wiki articles – All the wiki websites have an edit button, so everybody can actually edit that. You should be able to remove this links easily.
Web 2.0 properties – As for the bookmarks, you need the login details. If you don't have them, try using the " report this page " button.
The tools that claim guarantee link removal, are they any good?
No, no, no…the only thing they can do is to search for whois information's and gather a list of emails, so you can contact moderators. You can do this your own, using whois sites. If you are to lazy to do that, you can try them, but don't have high expectations.
Summary
We have learned that Google has set new rules, and if you want to rank on top of others, you will have to:
Use more anchor texts
Create links for your inner pages also. It is very important not to concentrate on optimizing only your homepage.
Get links from different TLD's
Write quality content.